What is a scalable way to improve the health and well-being of individuals and populations?
Duration

2011 – 2018

Industry

Consumer health & wellness, B2B HR

Platforms

Web, iOS, Android
Creating Engagement
When I joined MeYou Health in 2011, the product team was looking to solve an engagement problem. They had created a beta version of Daily Challenge, a web app that emails participants a small healthy action that everyone can do each day. The team had shown that carefully written challenges can inspire participants to make healthier choices. The next frontier was getting participants to become more engaged. Daily Challenge makes use of powerful game mechanics (such as collaboration, competition, progress, and mastery) and social interaction in the model of social media apps to boost engagement.
I spent my first eight months at MeYou Health designing features aimed at keeping participants engaged. These features included a revised tour that explained the product to new participants, the ability to create personal connections and encourage them to complete their challenge, a feed that shows the activity of personal connections, ability to pause challenges for a predetermined amount of time, and the ability to choose from different types of challenges. The team also experimented with virtual currency in the product, and I designed the flows that enabled members to earn, use, and keep track of it. As a result of overall design effort, 85% of participants interacted with Daily Challenge (email open, site visit, or challenge completion) within 30 days after signup. Furthermore, over 75% of participants still interacted with the product at 90 days post-signup.
Validating Effectiveness
With demonstrated engagement, we actually had a shot at changing behavior. But how would we know if we were successful? All challenge content was evidence-based and clinically vetted, but were behaviors associated with completing challenges and sharing accomplishments with other participants truly effective in improving an individual's well-being? I've been extremely fortunate to work in a team equipped with a science group capable of conducting a randomized controlled trial so we could answer that important question.
Using an interface and flow I designed, we recruited participants for the trial in 2012. We found that, yes, Daily Challenge really was improving an individual's well-being score by 2.27 points on the well-being scale compared to a control group. The complete report was published in the American Journal of Preventive Medicine. The most powerful insight I gained from the trial was the notion that it is possible to think of a software product as a health intervention that delivers a "dose," as measured by engagement, and results in a measurable health effect that is meaningful at a population level. You could prescribe Daily Challenge like a medicine!
Scaling Across
If it is possible to measurably improve someone's overall well-being by using a web product, what specific health risks might we be able to address in a scalable way using the web? MeYou Health zeroed in on a few that pose a high risk to one's health: smoking, physical inactivity, and obesity. Addressing these risks, we believe, relies on a similar pattern of expectation-setting for daily use and social support. Four separate product teams began working on different products in parallel. Walkadoo is a pedometer-powered application that sends daily personalized step goals and tracks the participant's progress towards them. QuitNet is a complete reimagining of the oldest online smoking cessation community, originally released in 1995. My own focus turned to the beta of Hello 200 (see the project), an iOS app that motivates participants to find 200 calories to cut every day and maintain a streak to form a habit.
In 2015, I stepped into a new role that included recruiting designers for our rapidly expanding product team. As a manager, I have been a proponent of sourcing and grooming full-stack designers. There may be good arguments for many organizations to split the design effort into UI and UX work streams. But I find that charging designers to own the whole stack works well in small, cross-functional teams in a consumer product innovation setting.
I spent the majority of my time during that year on recruiting, and I hired three exceptionally talented designers. In addition, I was responsible for filling any design gaps in the organization. For example, I designed derbies inside the Walkadoo Android app (see this project). I re-styled a legacy Walkadoo web app to feature a mobile-first, responsive layout (see project details). I also designed significant parts of QuitNet, including parts of the core flow in which participants pledge not to smoke daily, celebrate quit-date anniversaries, and order quit-smoking medication. Both Walkadoo and QuitNet demonstrated effectiveness in trials for increasing steps in engaged users and sustaining a successful quit, respectively.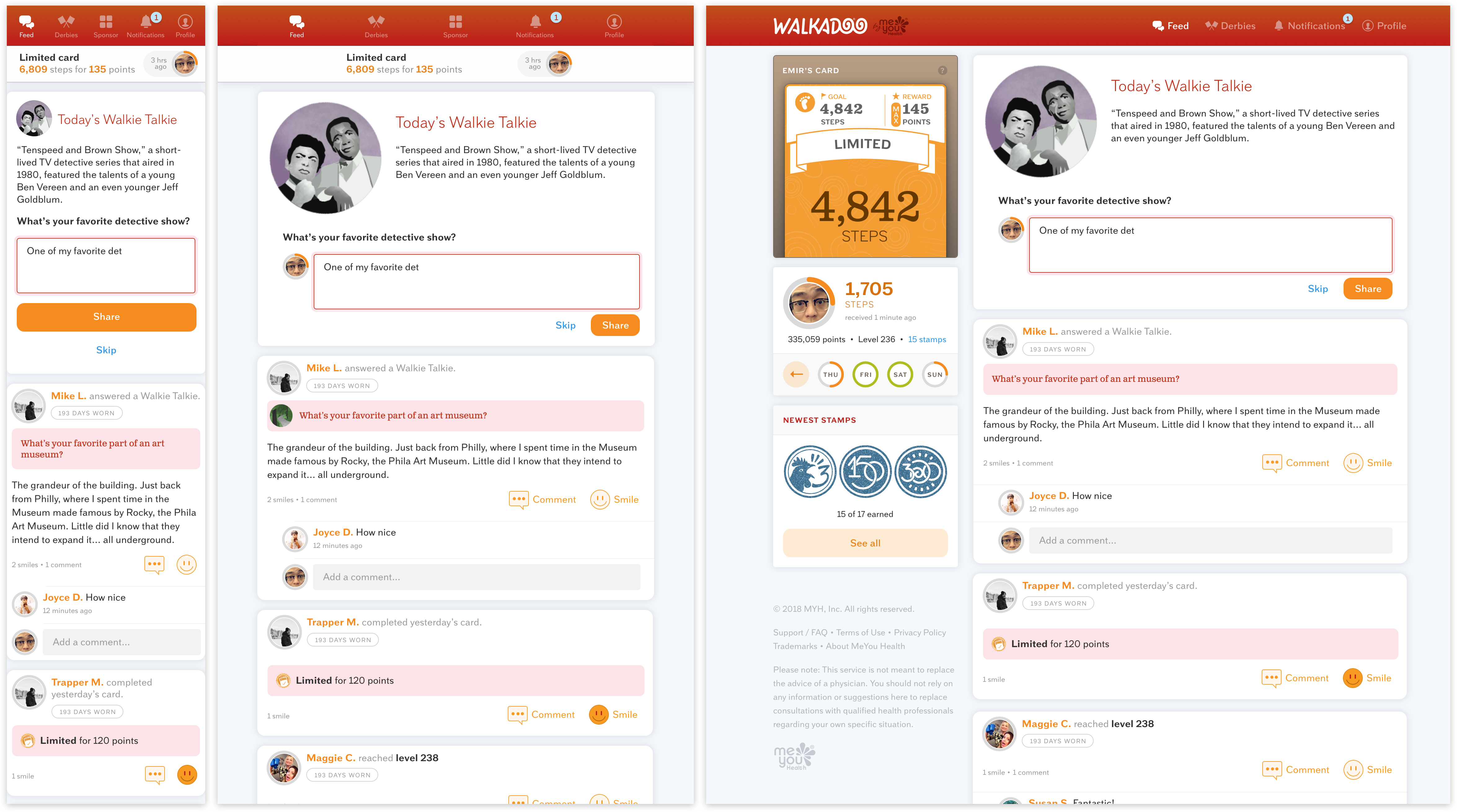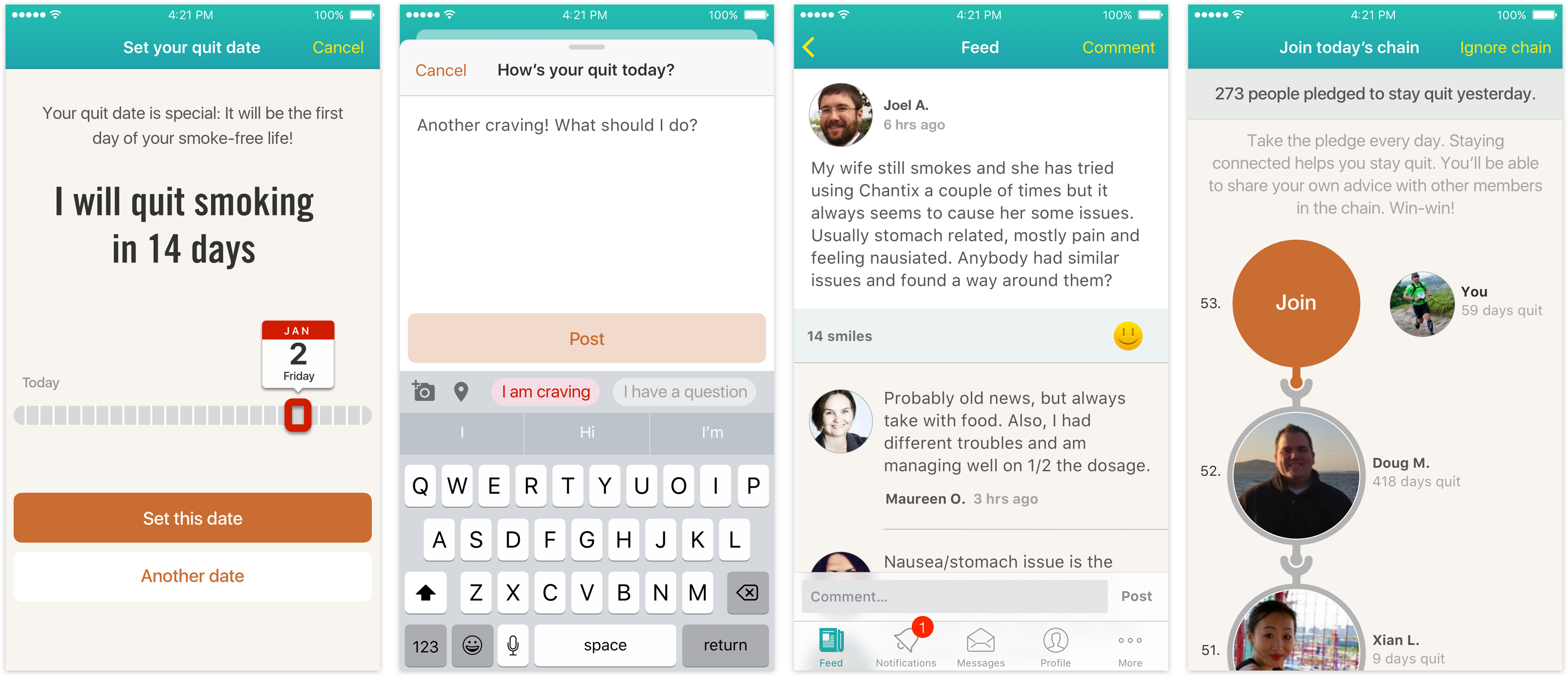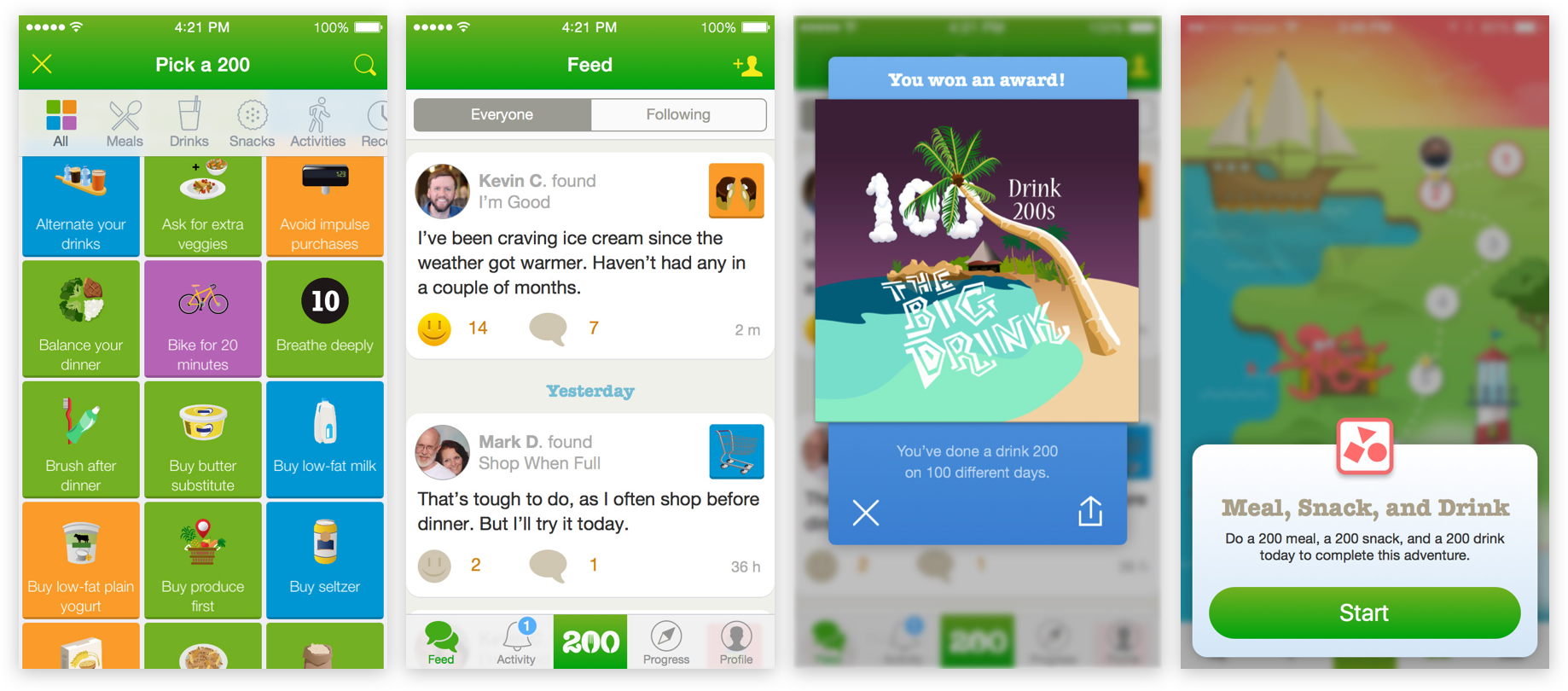 Demonstrating Business Value
Once we showed the effectiveness of Walkadoo in increasing physical activity and the effectiveness of QuitNet in helping smokers quit tobacco, how could we demonstrate the business value? Delivering Daily Challenge, Walkadoo, and QuitNet in a health plan setting showed value, but what would it take for companies of all sizes to be able to bring MeYou Health wellness as a benefit to their staff?
In late 2017, I set out to learn about how HR-related software purchasing takes place in small and medium-size businesses (SMBs) to prepare for designing, from the ground up, the first SaaS wellness platform for this market segment. I recruited eight human resources professionals in SMBs who had recently purchased software for their organization from any HR category.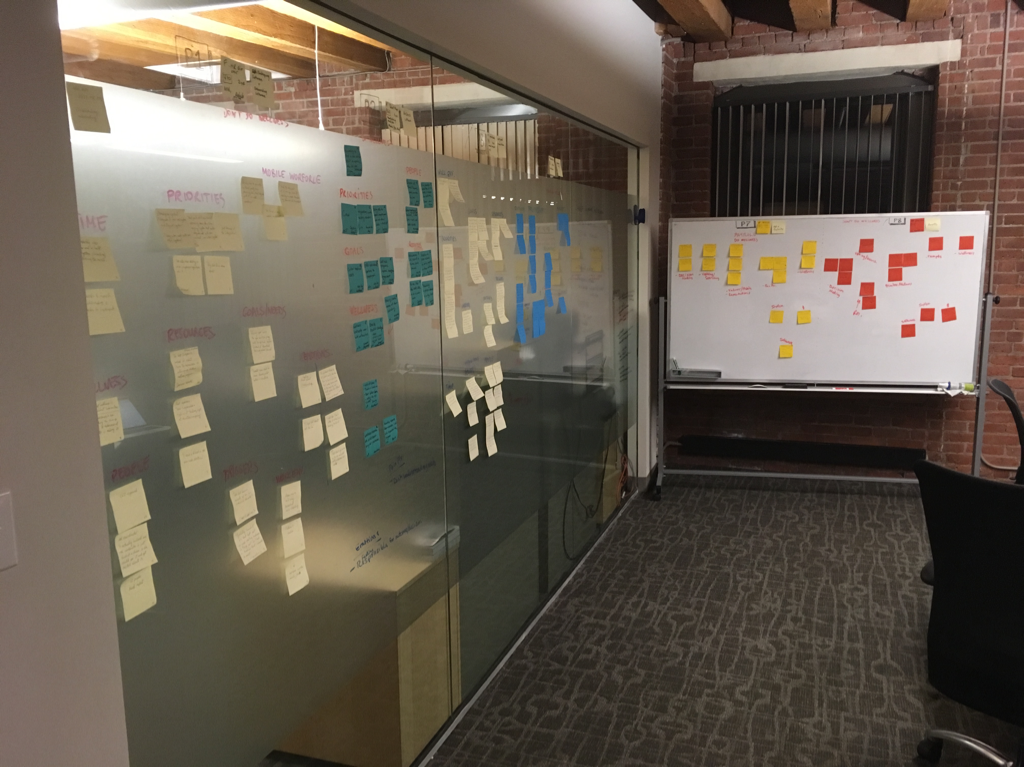 A product manager and I conducted exploratory research via phone and in-person interviews and analyzed the data. We confirmed many initial assumptions the team had about how HR professionals identify organizational needs and discover software solutions, and the importance of being able to integrate with other HR systems their organizations may use. We confirmed that evaluating software of this kind was usually a lengthy affair and a team process, an opportunity for a tool that could accomplish the task more rapidly and with less effort. We also learned that the needs of this market are highly sensitive to company size and became aware of a few attributes that are likely describe our ideal customer. The team named this customer product "MeYou Health Snap." I designed the flows and interface for Snap (see the case study). Over the course of the next several months, the team was able to release the ability for an SMB administrator to purchase a wellness program by typing in a credit card number directly on our home page, then configure their program to be launch-ready within minutes, fast followed by the ability to integrate with major third-party HR platforms.
MeYou Health Snap enables HR administrators from companies of all sizes to purchase, configure, and launch a wellness program in minutes. Above is the confirmation of a completed setup in Snap.
My other projects at MeYou Health include four products, all of which I've designed for in one way or another: the MeYou Health Survey, a health risk assessment; MeYou Health Account, a centralized identity and authentication system; Iris, the internal tool that enables QuitNet coaches to perform online and phone coaching; and real-time and periodic reporting for customers. I have been fortunate to work with a team of phenomenal designers, writers, product managers, and engineers who get things done and have high expectations for our collective work.
Iterating on multiple products for seven years taught me that "doing product work" is a series of never-ending challenges. Whether they're about boosting product performance, responding to a shifting market, or designing and redesigning the internal work processes, challenges seem new and different at every milestone. And that's exactly what excites me about designing for products. ▨