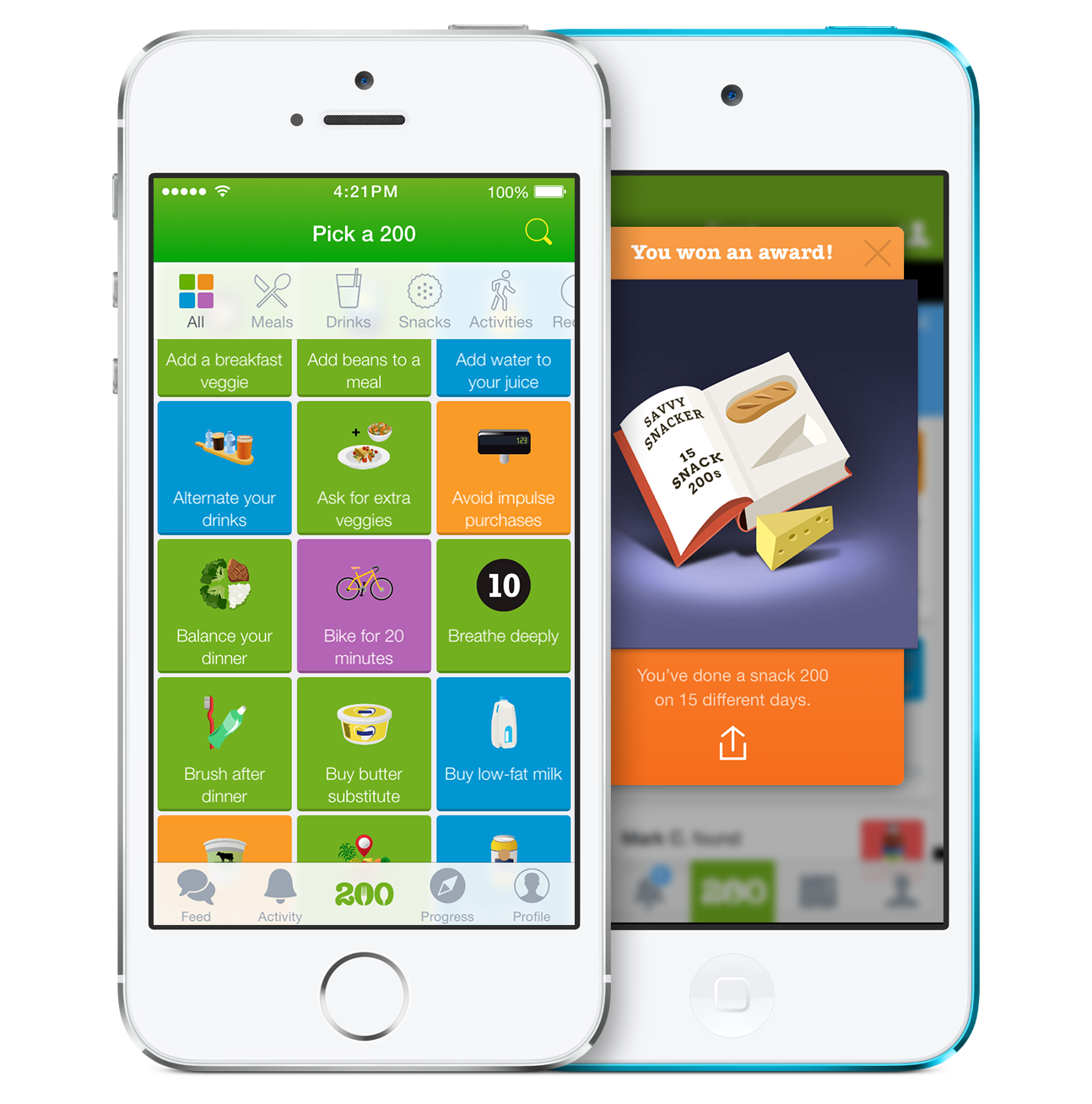 Date

2014–2015

Team

MeYou Health

Industry

Consumer Wellness

Platforms

iOS 7/8
Hello 200 is an iPhone app for weight management. The product assembles a community of people cutting 200 Calories each day, sharing how they did it, supporting others, and tracking their progress. The app offers hundreds of different daily strategies for cutting calories. It is about turning small steps into big changes in a way that is both realistic and fun. The concept is informed by research which indicates that a daily reduction of just 200 Calories can help individuals reach or maintain a healthier weight.
I designed the first version and several iterations of Hello 200, working closely with a product manager, health writer, and up to 3 mobile engineers. I also collaborated with illustrators and a game designer on specific features.
Over the course of two years, the community had done thousands of 200s. Hello 200 was sunset in 2017.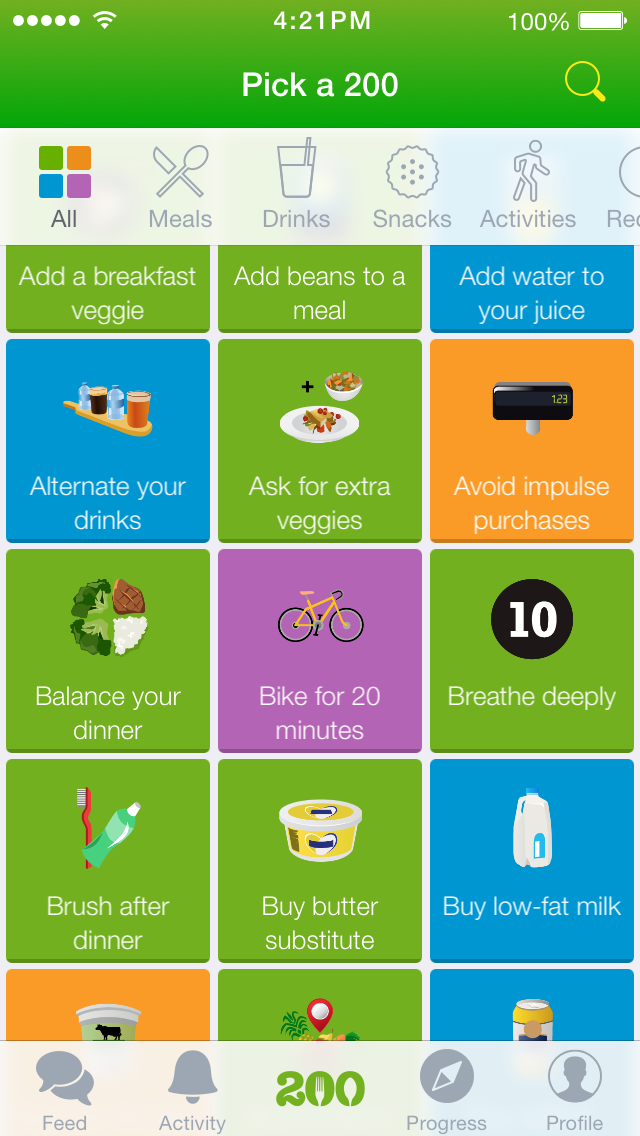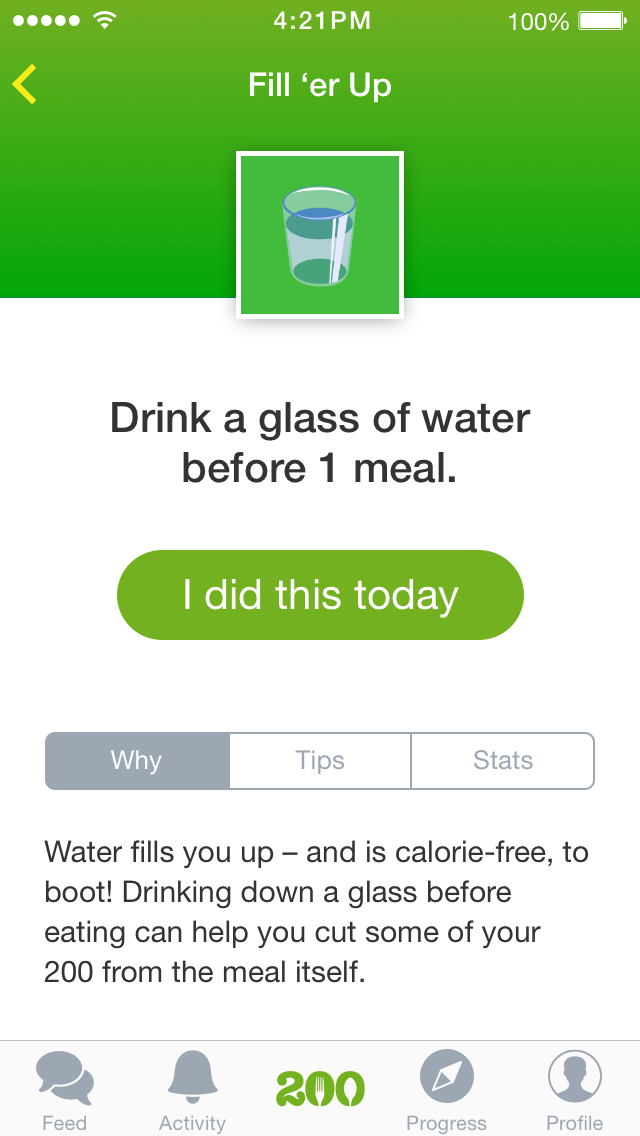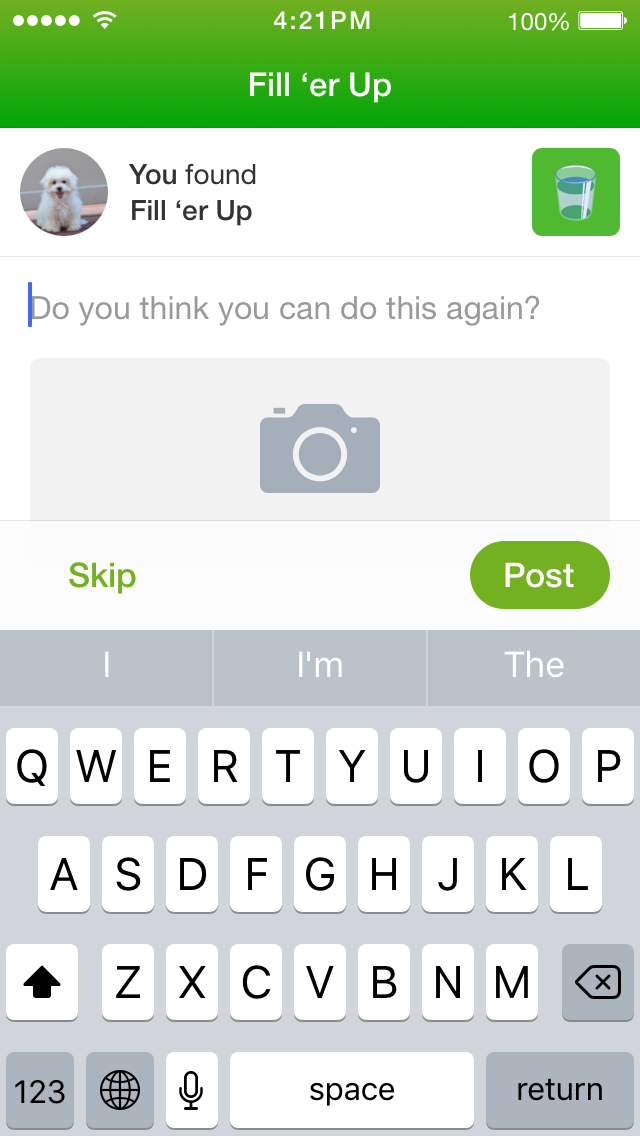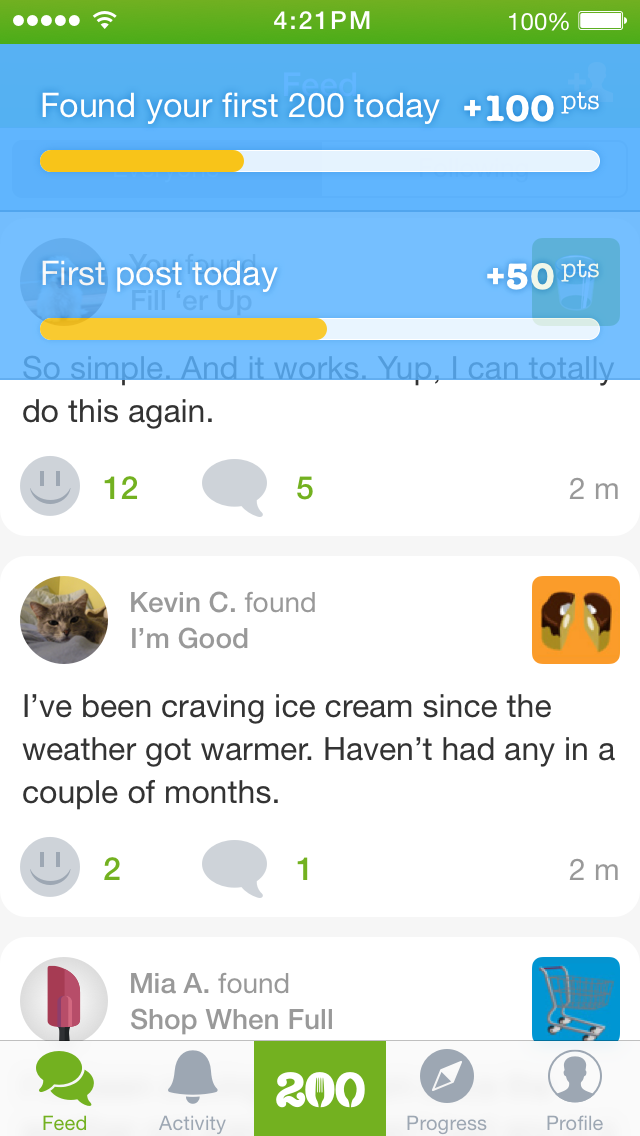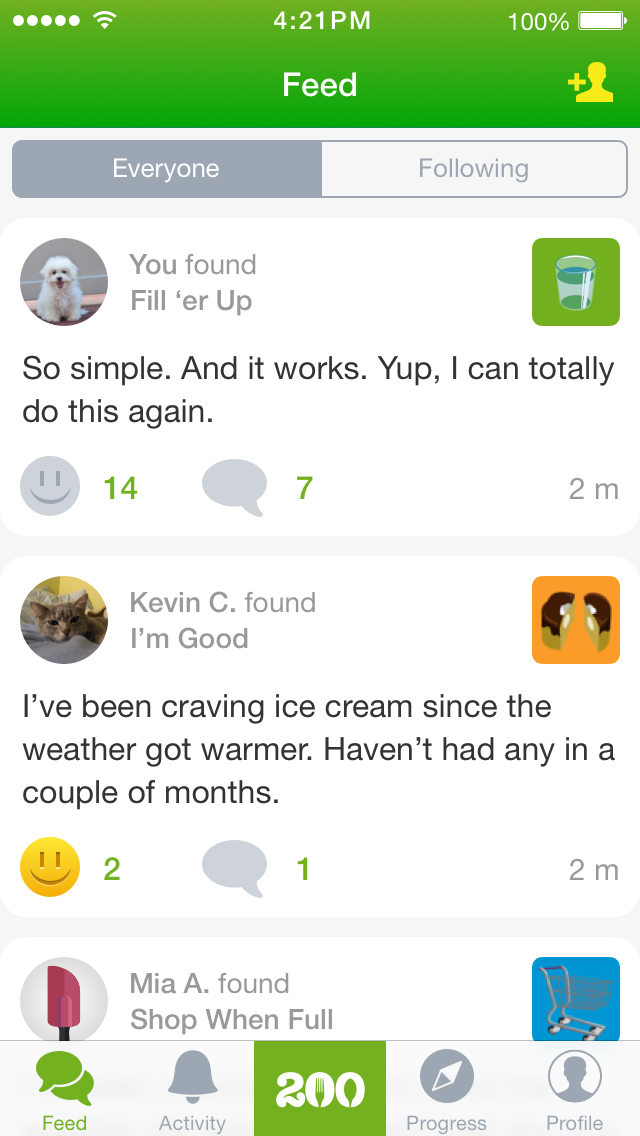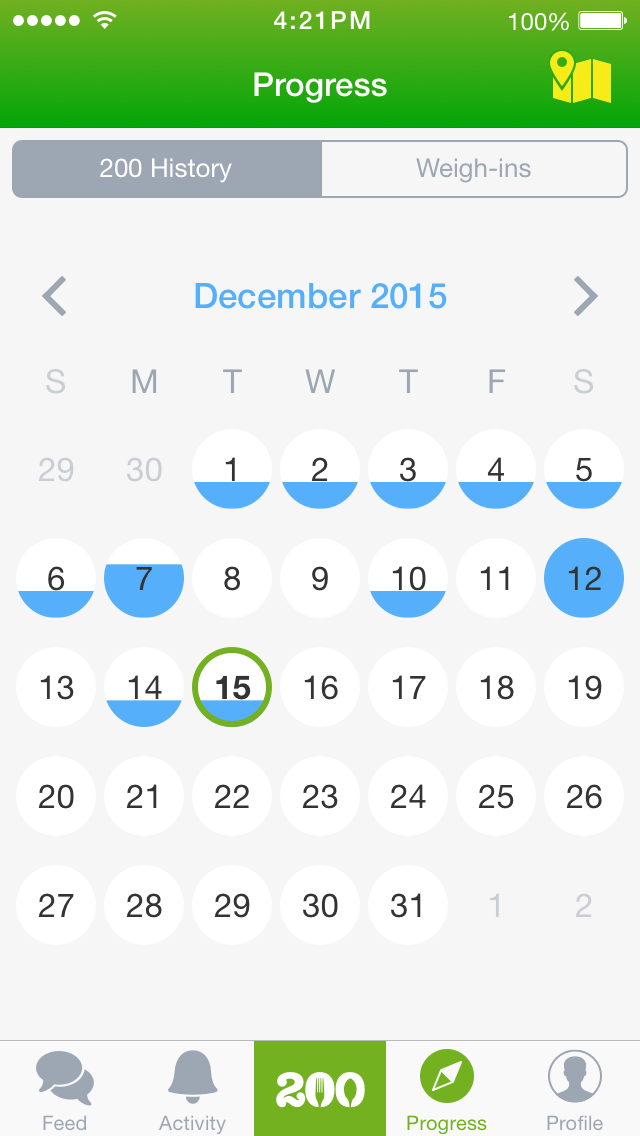 Flow for finding a 200, completing it, and posting to the social feed.
---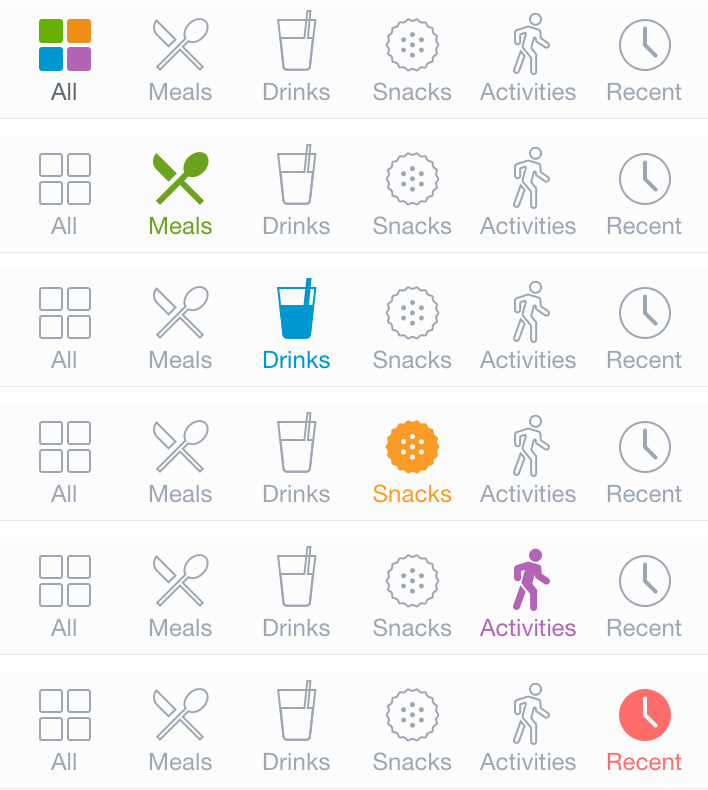 Custom icons for different categories aid in exploring, sorting, and finding 200s.
---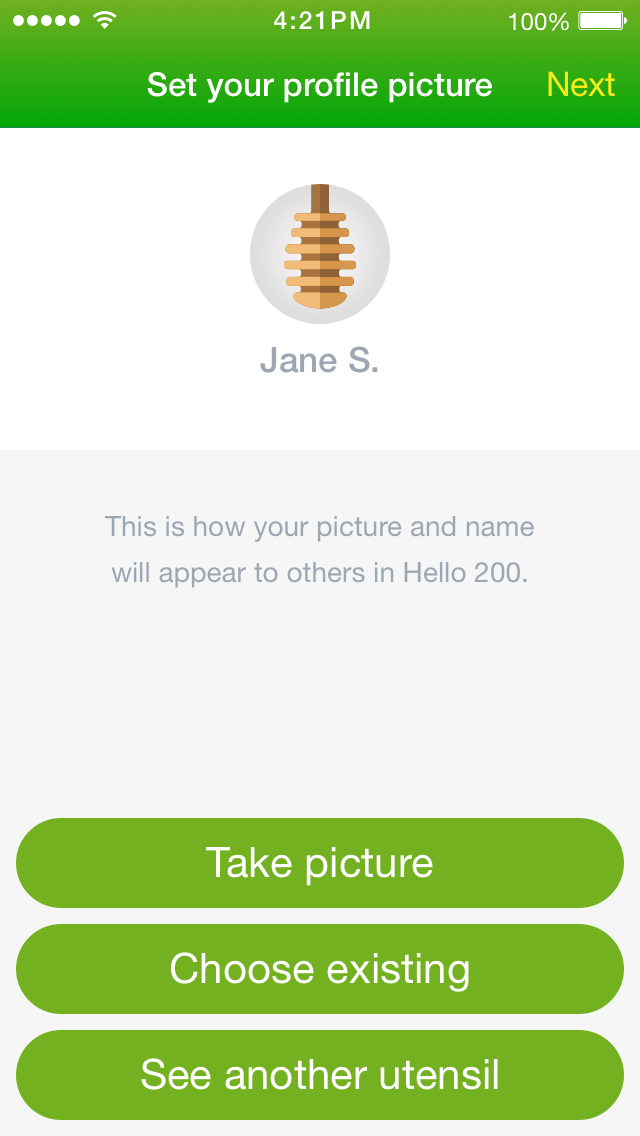 New members are randomly assigned one of eight default profile pictures. They can replace it with their own image during onboarding or choose another default picture they like best.
The random assignment creates greater variety in the social feed. The ability to choose a different default picture adds an element of surprise and lightweight personalization.
---
Awards serve to motivate participants to keep completing 200s and to complete a variety of them.
200s are color coded into drink, meal, snack, and activity categories. The color of the popup that presents an award reinforces its category. Earned awards are shareable on social media.
Below is a subset from a set of over 30 awards. Art direction for award images by Bill Sabram. Illustrations by Drago Malinic.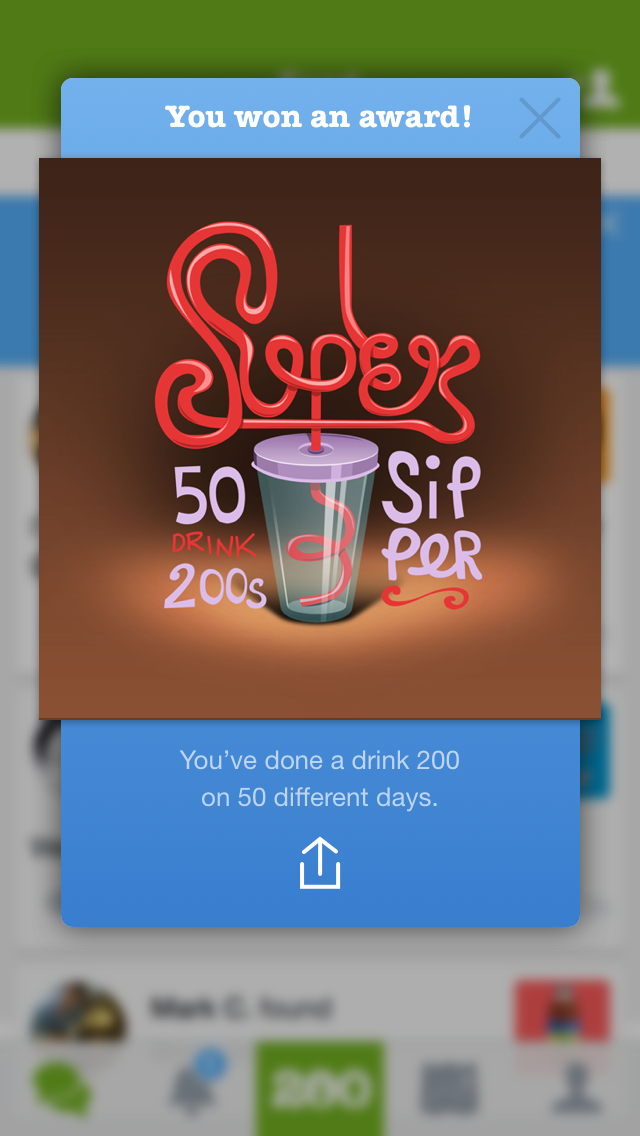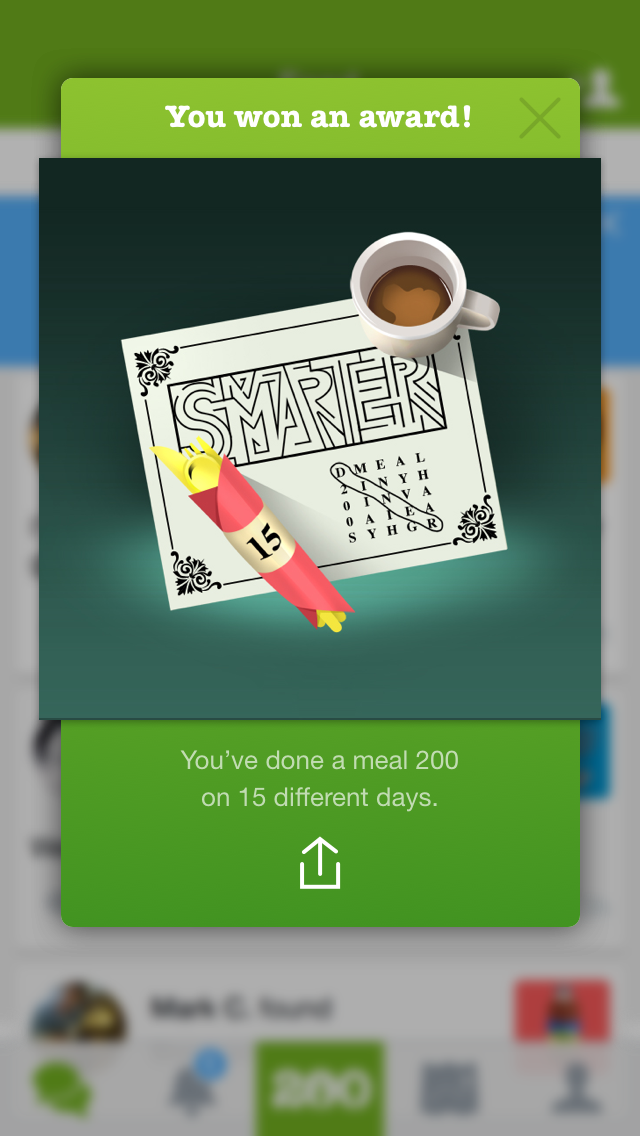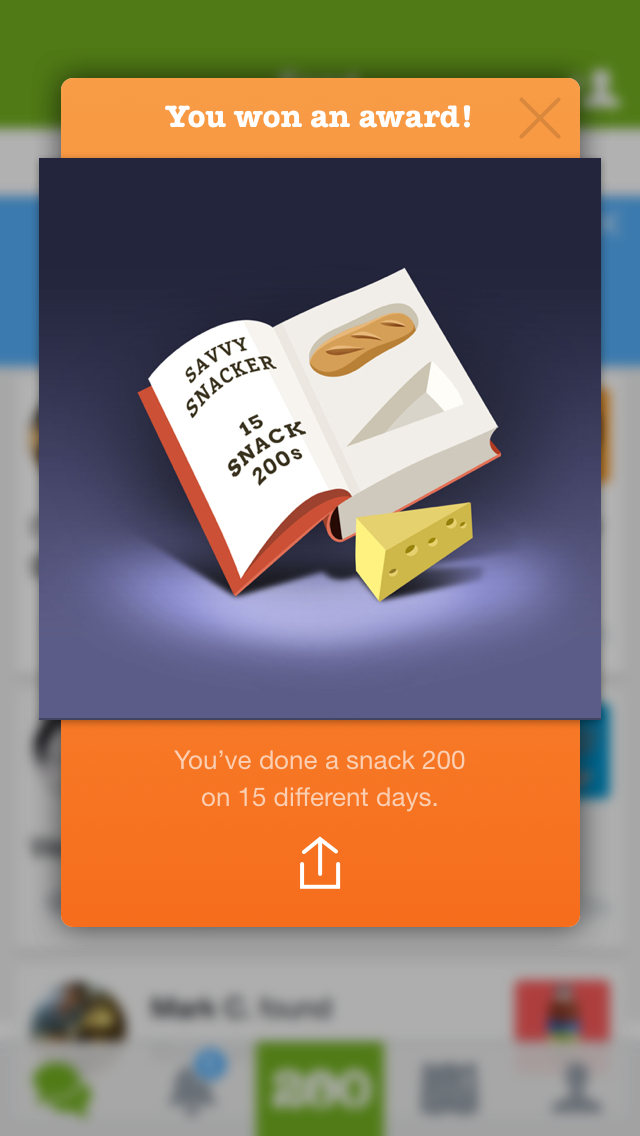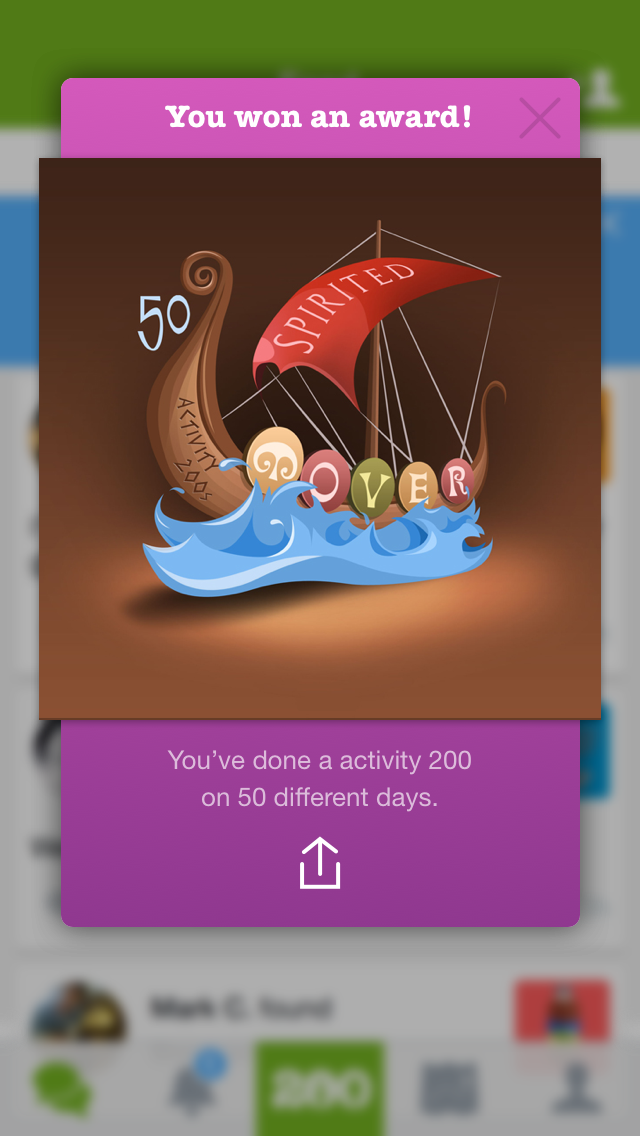 ---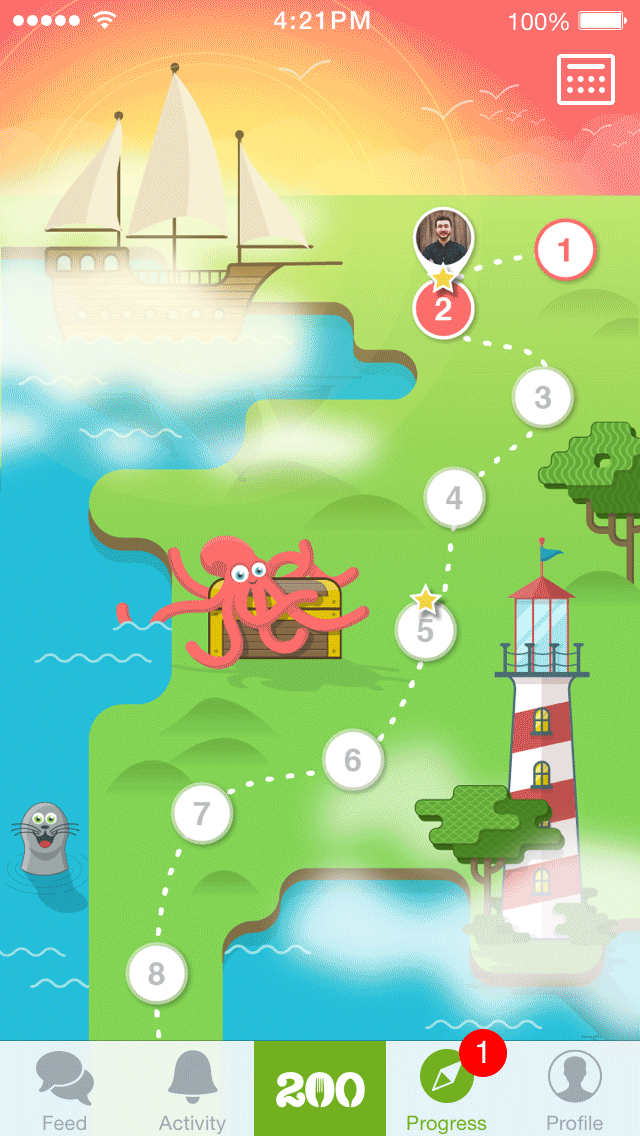 The progress map features adventures, missions that participats can accomplish to unlock new ones. Adventures are designed to stimulate longer-term engagment. An extrinsic sense of progress helps motivate participants until intrisic rewards have a chance to take root. Map Illustration by Kyle Haapala.