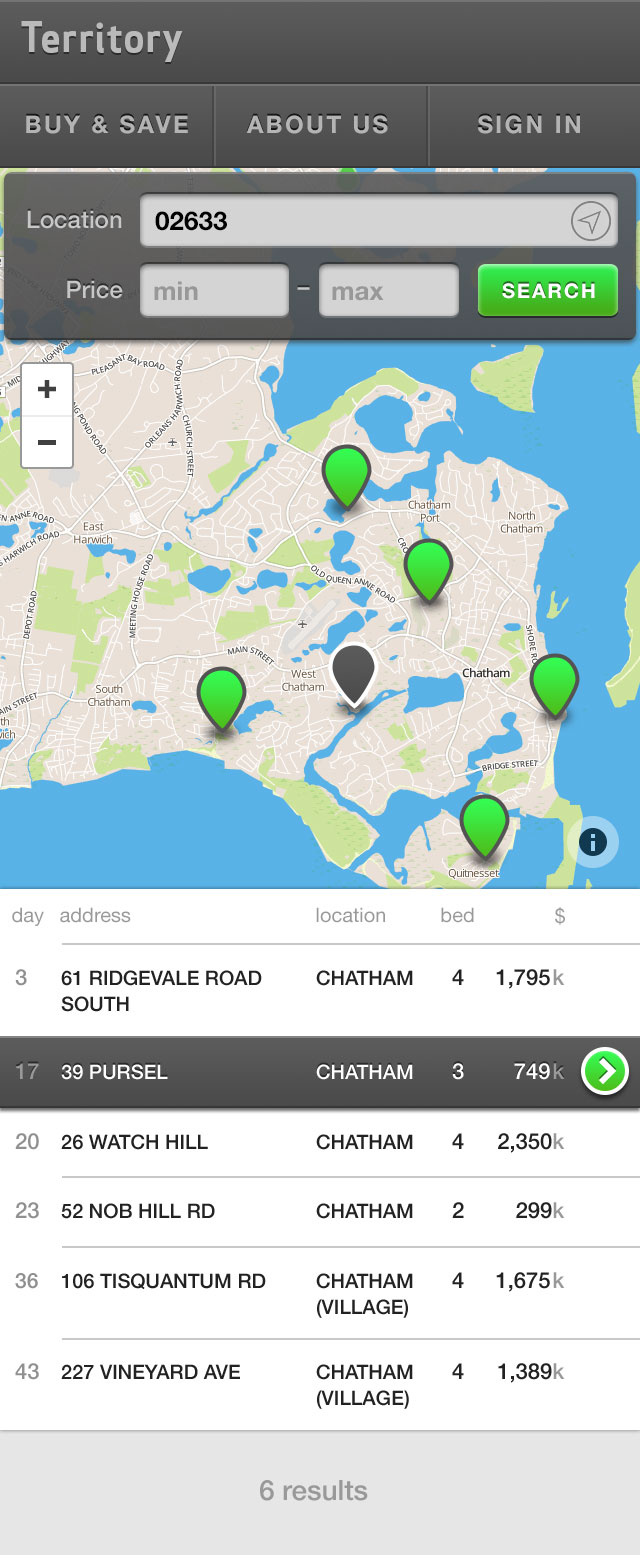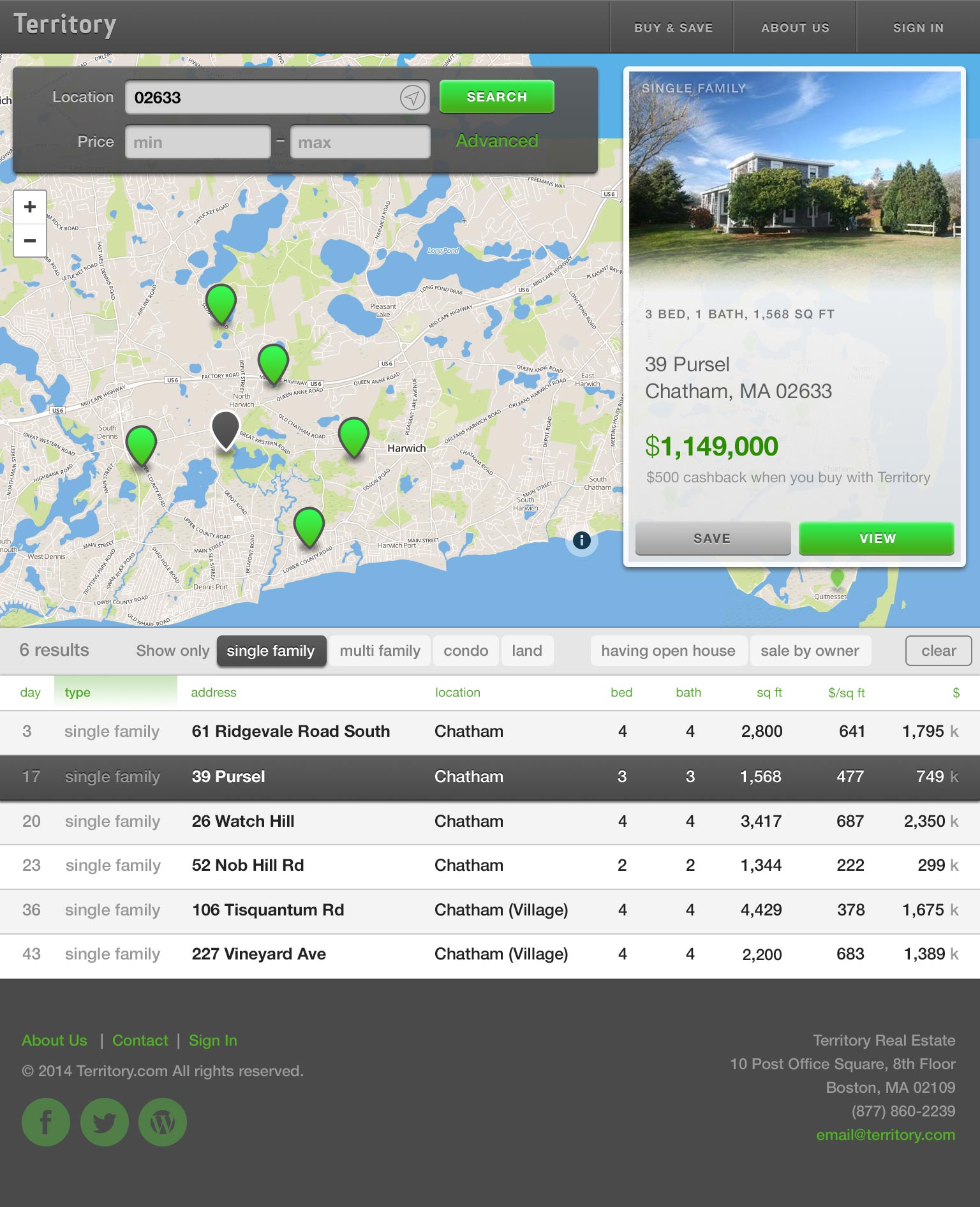 Date

2014

Industry

Consumer real estate

Platforms

Web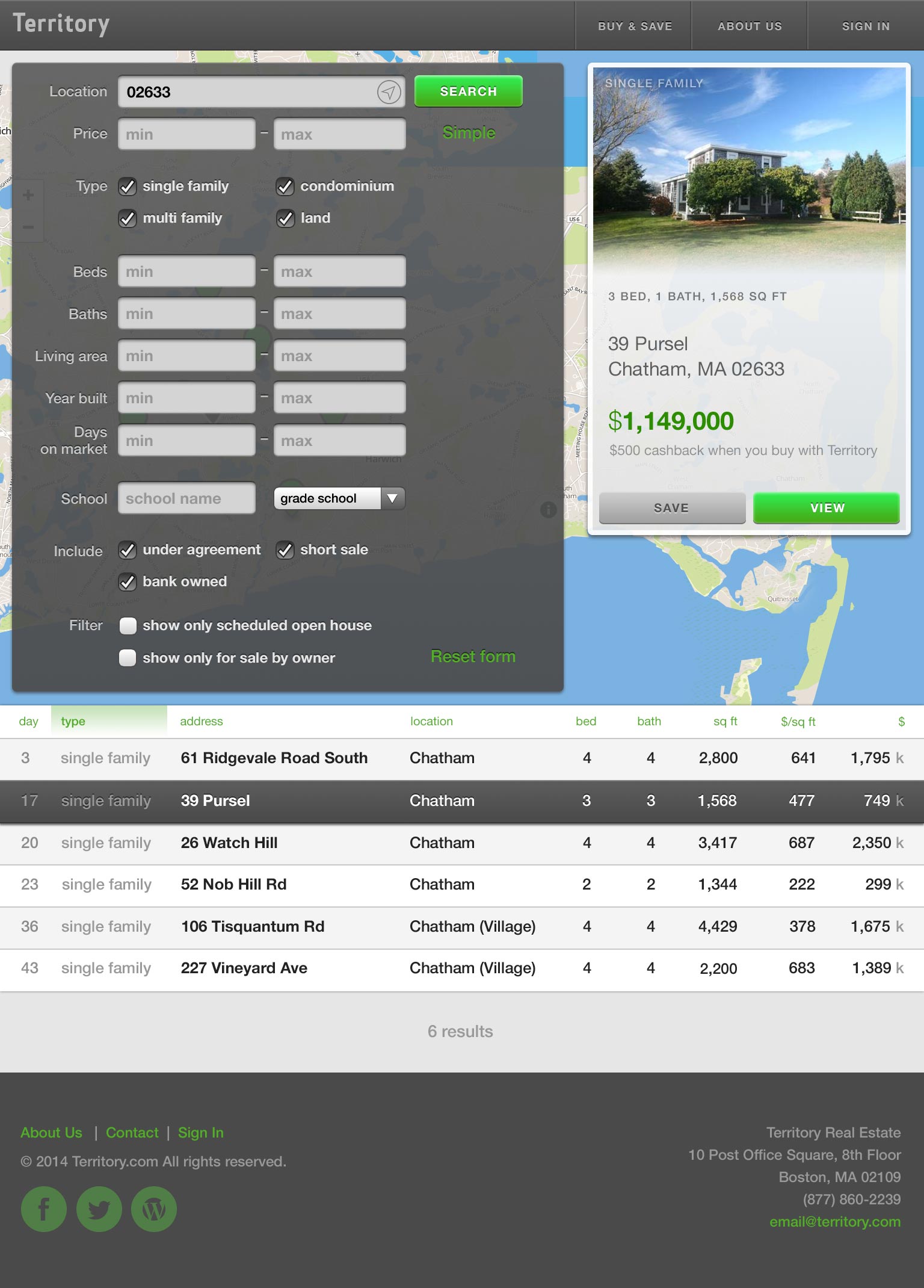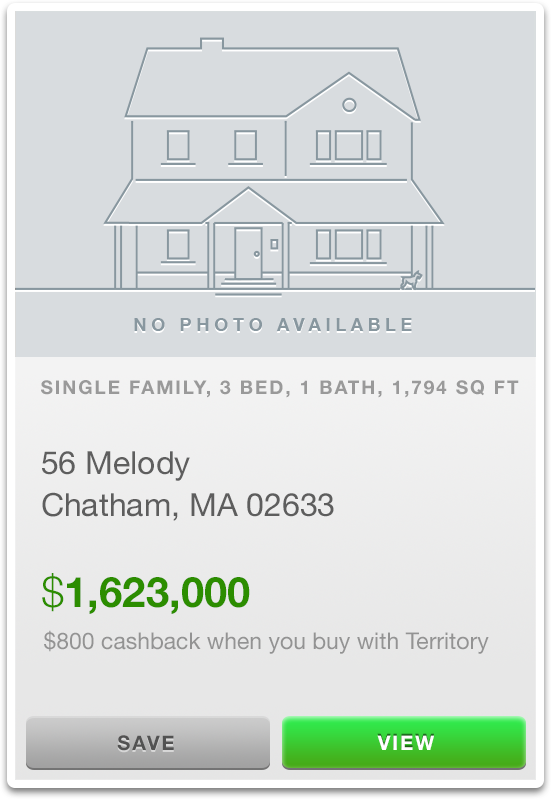 Territory is a flat fee residential real estate brokerage in the greater Boston region.
I designed the user interface, layout, and resopnsive strategy for the search flow while working with existing information architecture. The goal was to provide search resutlts that are elegant and usable when perused on a variety of devices.
I worked with a Rails engineer to define the information architecture and ensure that the front-end plan was feasible.