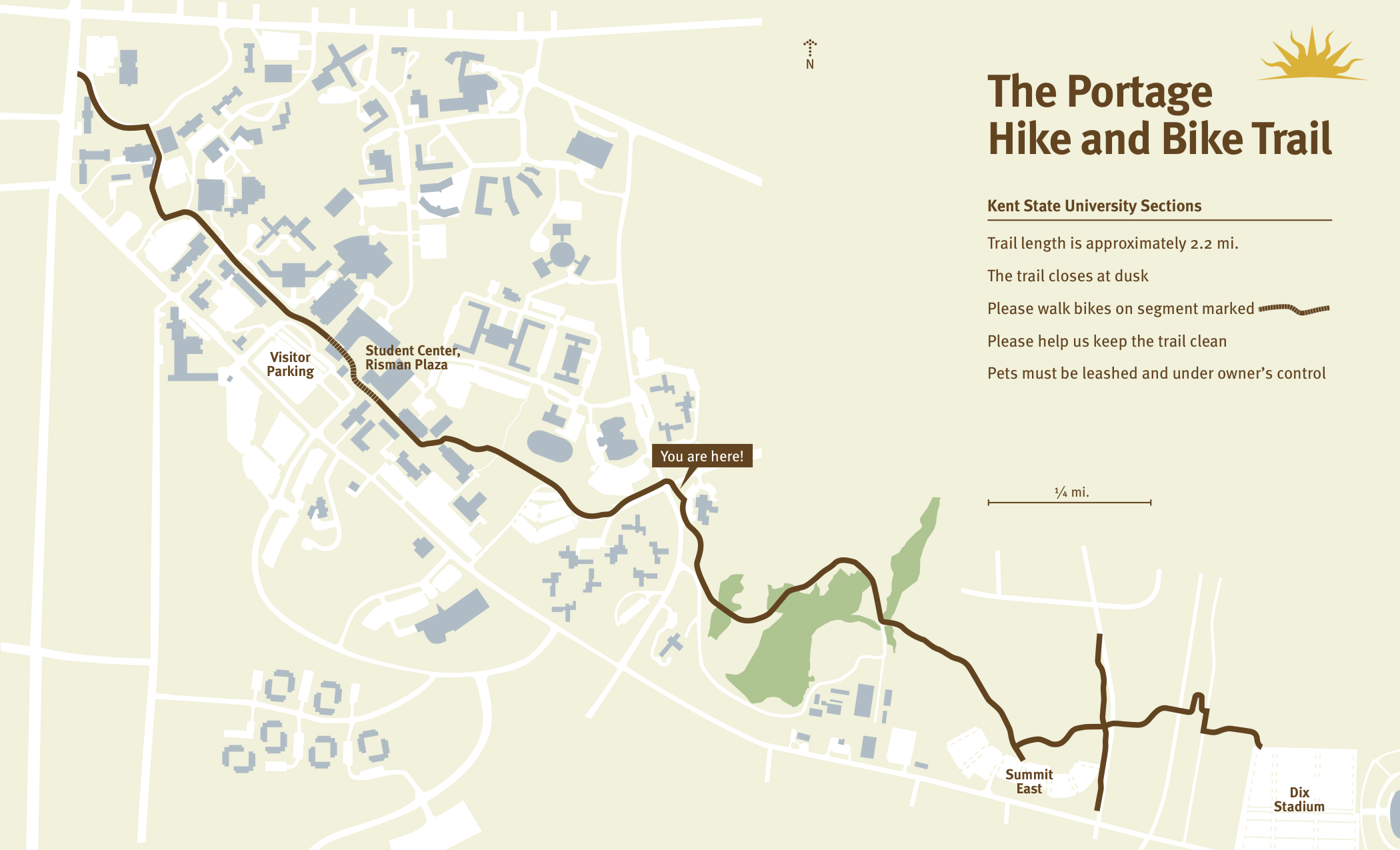 Date

Fall 2007

Deliverables

Map and panel layouts for 47 directional & trailblazer signs

Fabricator

Kent State Facilities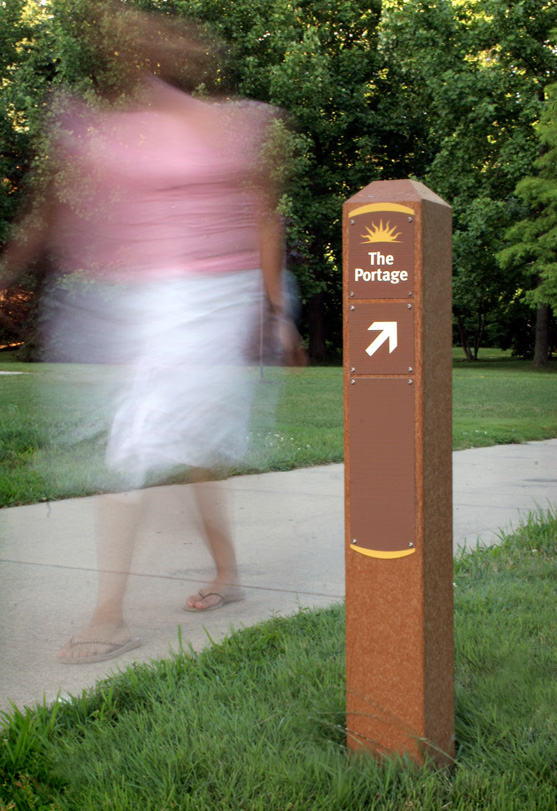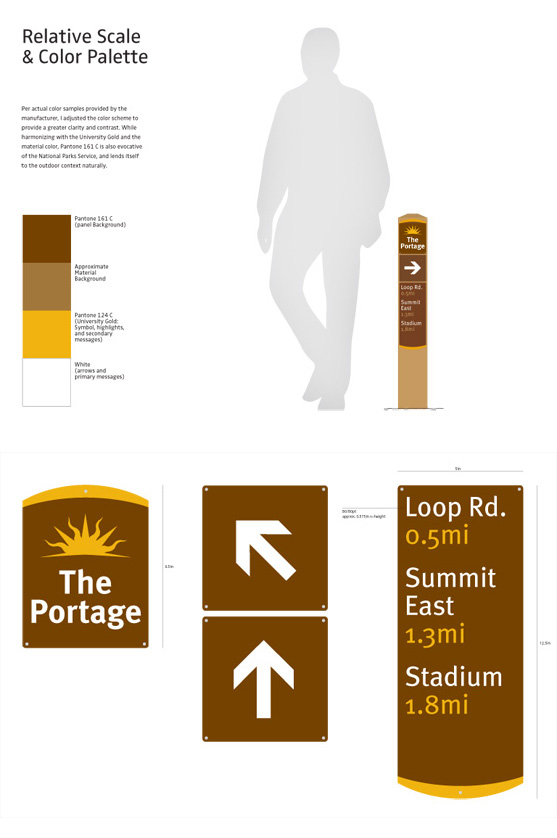 I developed directional signage and a map for Portage Hike and Bike Trail segment that runs through the core of Kent State University's campus. The trailblazer signs had to work with support hardware readily available to campus facilities.
In consultation with the Office of University Architect at Kent State, I developed a modular system of individual elements for a schedule of 47 signs.